Representatives of the press have been invited to the headquarters of The Government IT Centre on 25 May 2023, where the Government Coordinating Office will meet to receive, record and publish the unofficial results of the local elections of 11 June 2023.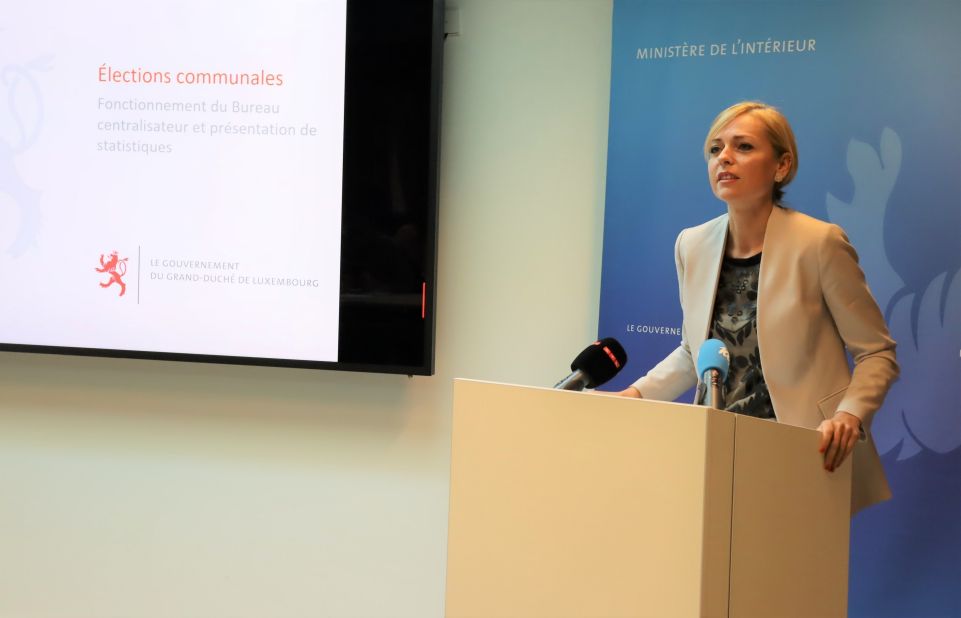 The Minister for Home Affairs, Taina Bofferding, explained the composition, operation and tasks of the Government Coordinating Office.
The Minister also took the opportunity to present some additional statistics concerning the 3,847 candidates for the 1,121 mandates in the municipalities. In 2023, 46 municipalities will vote according to the relative majority system, including the four municipalities to be merged, and 56 municipalities will vote according to the proportional representation system. The youngest candidate on election day will be 18 years and 3 days old, the oldest 85 years and 283 days. The total number of women standing for election is 39%, compared to 35.6% in the last local elections.
Detailed statistics are attached to this press release.
Held at the same time as the press conference, the test day for the transmission of the results allowed the media to check that the results had been correctly integrated into their own websites.
Press release by the Ministry of Home Affairs